The Gold Coast Peer Support Group is a group for people with disability, run by people with disability living on the Gold Coast. Group Convenor Mark McGrath hosts monthly meetings at the Southport Community Centre.
The Gold Coast Peer Support Group discuss topics important to them such as inclusion and access on the Gold Coast with the Gold Coast City Council and the National Disability Insurance Scheme. They will also be meeting for social outings.
The group meets on the second Friday of the month at Nerang Library, Corner White and, Prince St, Nerang QLD 4211.
Call QDN on 1300 363 783 or email peersupport@qdn.org.au to find out more about these meetings.
Click here for the QDN calendar. Type 'Peer Support Group' in the search area to find upcoming group meeting dates and times.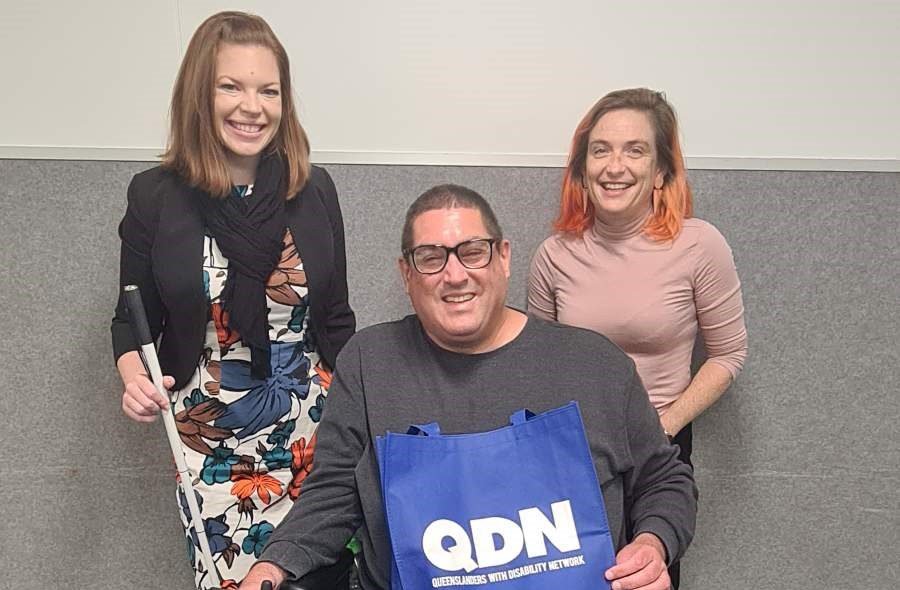 "A great aspect of the Peer Support Groups is the sharing of information regarding a wide range of topics for example the NDIS.
While having Zoom has been good during restrictions nothing can beat the exchange of information at a face to face meeting."
Mark McGrath, Gold Coast
Links to come. Watch this space!