QDN has a small, dedicated team that consists of staff who work full time and part time.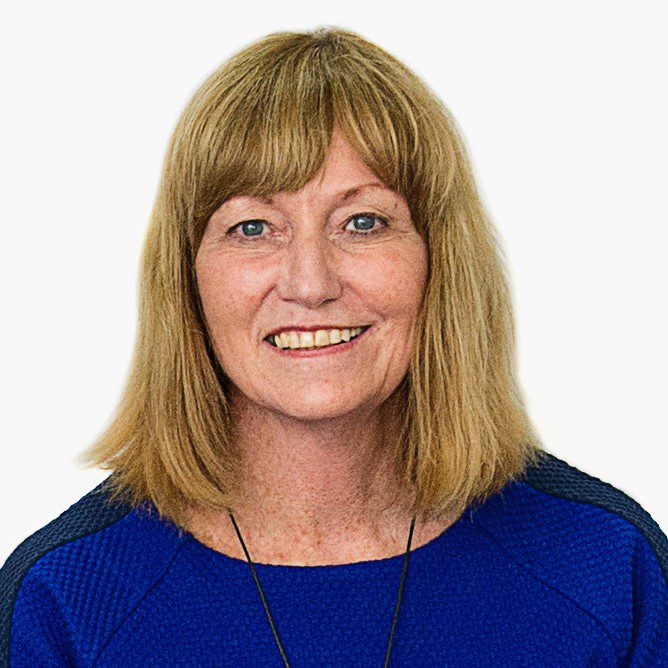 Paige Armstrong, Chief Executive Officer
I have been Chief Executive Officer of QDN since October 2013. I have a strong commitment to social justice, and the empowerment and inclusion of people with disability as active citizens in their communities. With over 35 years in the disability sector, I bring a wealth of knowledge and experience. I have previously worked with Health Consumers Queensland, the Endeavour Foundation, Queensland Health, Spinal Injuries Association, Centacare, and the Department of Communities, Child Safety and Disability Services.
Michelle Moss, Strategy and Policy Director
I have worked in the human services sector for almost 30 years including disability, health, and domestic violence. I have worked in both Government and non-Government sectors in a variety of roles including direct support work, complex behaviour support, policy, training and education, consumer and community engagement and project management. My work is founded on a strong commitment to ensuring the voice of people is part of the public policy and the design, planning and evaluation of services and systems.
Troy Wolski, Engagement Lead
I bring extensive human services and project experience, both in Australia and the UK, to the QDeNgage portfolio of work at QDN, with demonstrated experience of developing key stakeholder relationships within Government, NGO, and the Private Sectors to achieve strategic outcomes.
I approach work from a strong human rights framework and believe everybody has a story to share, based on their lived experiences. This experience is unique and valuable to Government, NGOs and Private Organisations when designing accessible and inclusive societies in which we live. I want to ensure these stories, of people with lived experience of disability, are not just heard but influence the public debate and contribute to meaningful change.
Steve Coulter, Media, Communications & Marketing Manager
Caio Medeiros, Media and Communications Officer
Brendan Geaney, Finance and Corporate Service Manager
Suzanne Mincher, Executive and Member Support Officer
Nenita Webb, Administrative Assistant
Tammy Drake, Administration Officer
Danielle Flanagan, Project Officer – Power of Peers
Christine White, Project Officer - Power of Peers
Fiona Malcolm, Project Officer
Talulah Malcolm, Project Officer
Anthony Baguley, Project Officer - Engagement
Ruby Riguet, Project Officer
Sarah Marris, Project Officer
Helen Styles, Project Officer
Amy Anderson, Project Officer
You might also be interested in