QDN has a range of part-time and full-time positions which become available from time to time. We are an equal opportunity employer.
People with disability are at the centre of all the work that we do. We believe there is 'nothing about us without us' and we encourage people with disability to apply.
Communications and Marketing Officer
Applications are still open for this position.
Role Scope
The Communications and Marketing Officer reports to the Communication, Marketing and Media Manager.  This position works as part of a team where interdependencies and collaboration with colleagues, QDN members and internal and external stakeholders is critical to the successful delivery of projects, services and activities.  The appointee will work within the requirements of relevant legislation including the Queensland Human Rights Act, and QDN Quality System and demonstrate commitment to continuous improvement and contribute to internal and external auditing processes as required under ISO9001. 
Key Responsibilities of this role
Fulfil this role in accordance with QDN's policies and procedures, and:
to tell the stories/issues of our members by working with the project/policy teams to assist in gathering member stories. This could be by zoom or in person and communicating via a range of mediums including digital stories, written, photographs and blogging (both vblogging and digital).

 

organising forums, workshops, special events that are held in person/online or a in a hybrid format; 

 

contribute to development of information materials and resources to share via communications across QDN's work;

 

setting up QDN events via Eventbrite and zoom meetings. Booking interpreters/captioning; eDMs to attendees and practical support if face to face;

 

support Communication, Marketing and Media Manager with Q-Bloggers – member led communication group;

 

general info provision and engagement with people with disability;

 

undertake website maintenance and updates, updating news bulletins and communication collateral that is accessible across QDN's work;

 

undertake basic graphic design tasks and contribute to the development of accessible content to assist QDN's projects including publications and social media;

 

support QDN's social media and Linkedin and develop writing basic content for social media and LinkedIn;

 

setting up and gather content for quarterly newsletter; 

 

video editing for fortnightly e-news communication; 

 

support activities to identify, assist and media opportunities; 

take action to maintain QDN's paper and electronic records and documents in accordance with the organisation's procedures.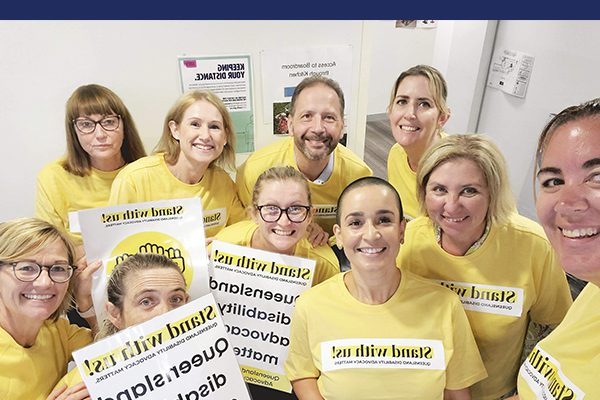 "The team at QDN are all very passionate and motivated to support their community and to work together for better outcomes for people with disability."
QDN Staff Member
You might also be interested in