Queensland Health Information and factsheets: Vaccination Opportunities for People with Disability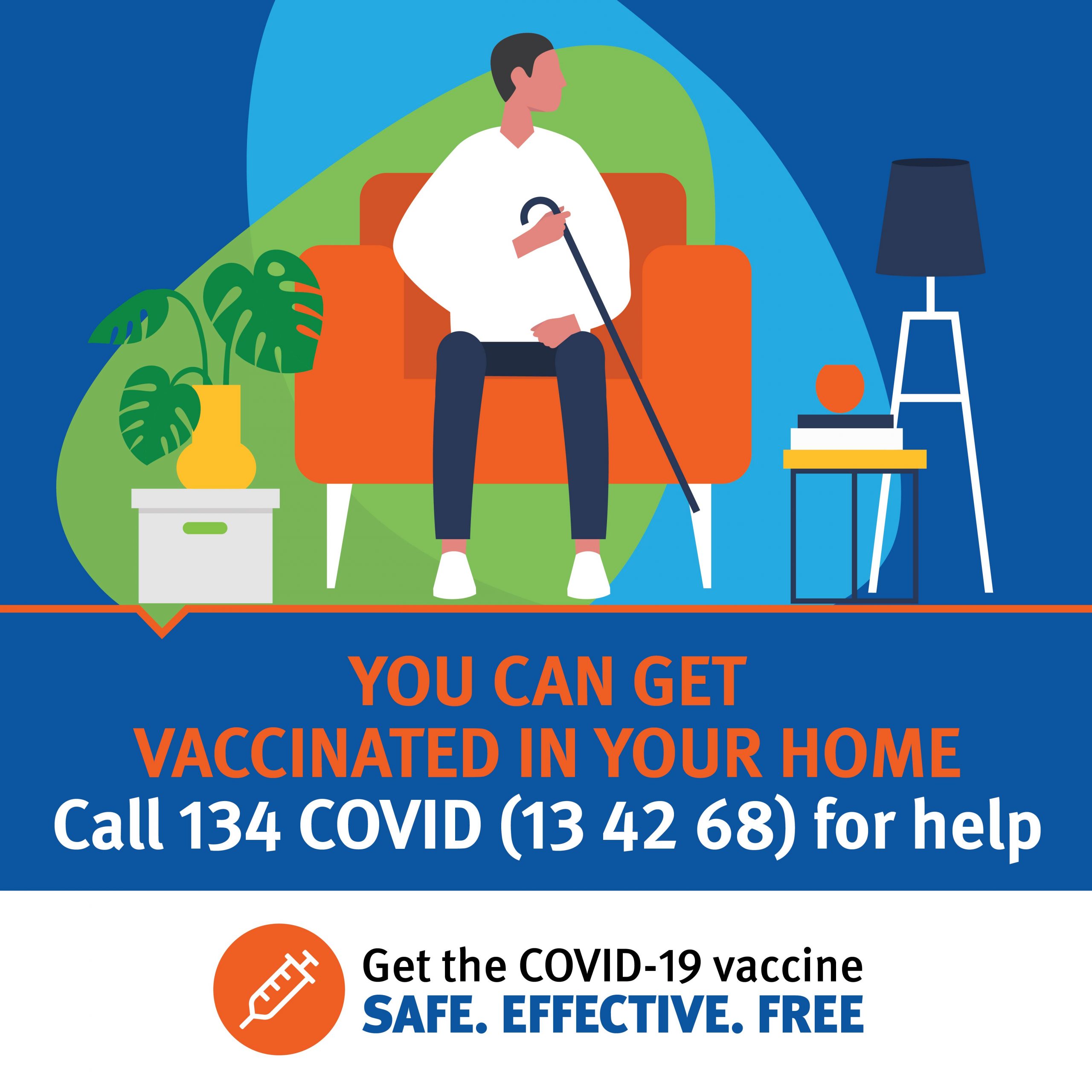 There are a number of ways for you to get the vaccine in your home.
You can speak to your health provider, support service, or GP. They can help you organise a vaccination through your Primary Health Network.
You can also call 134 COVID (13 42 68) and ask for help.
You can register, phone or email the Primary Health Network in your area.
You can find out more by visiting the website at www.health.gov.au/initiatives-and-programs/phn/your-local-phn/qld-phn
If you are deaf or hard of hearing, please contact the National Relay Service on 1800 555 727 and ask to be directed to a health service. They can connect you to 134 COVID (13 42 68)
You can visit the Queensland Health website at www.qld.gov.au/covid19vaccine for more information about the vaccine.
Stay informed at www.health.qld.gov.au and www.qld.gov.au/covid19vaccine