Getting on the NDIS grid
New video released!
Check out the new release video showcasing the Getting on the NDIS Grid Project.
About Getting on the NDIS Grid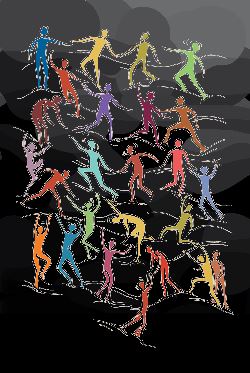 Queenslanders with Disability Network (QDN) and a group of organisations are working together on the Getting on the NDIS Grid Project.
This project is working with people under 65 who may experience additional challenges engaging with the National Disability Insurance Scheme (NDIS), and the organisations who work with them to:
find out about the NDIS,
see if the NDIS is for them,
think about how the NDIS can help them meet their needs, and
know how to apply to the NDIS.
You can learn about the NDIS by clicking here.
Who is this project for?
In Queensland there will be many people getting support for the first time, including people who currently do not receive disability support services.
Currently there are 45,000 people with disability in Queensland who get support. Under the NDIS, this will double to about 90,000 people with disability.
This project is working with people with disability who are:
transient, living in supported accommodation, living in caravan parks and/or experiencing housing challenges;
homeless, or at risk of homelessness;
exiting the child safety, criminal justice and juvenile justice systems; and
from lesbian, gay, bisexual, transsexual, queer, intersex and asexual communities (LGBTQIA).
How the project is supporting people with disability
We are working with people in small group conversations and fun and interactive ways to learn about the NDIS, what's in it for them and tips and resources on how they can prepare for and access the scheme. Click here for more information.
How the project supports organisations
We are working with organisations to design appropriate activities to suit your communities/target group and staff/volunteers.
This can include:
Providing information sessions to help your staff and volunteers understand the NDIA, the positive changes it can make in people's lives and some of the benefits of the scheme to front line workers; and
Providing tools and practical information about the key steps to help people with disability check eligibility, gather the right information, make an access request and start thinking about the support they require.
Peer Leadership
The project is built upon a peer leadership model. QDN and our project partners believe it is important to ensure people with lived experience are part of designing the work of the project, talking to others to help them learn about the NDIS and finding creative and fun ways to get the message across.
Where are we doing this work?
This project covers the South East region of Queensland – Fraser Coast, Burnett regions, Sunshine Coast, Moreton Bay, Brisbane, Redlands and Gold Coast areas.
Contact Information
For more information about how the Getting on the Grid Project can support you or your organisation, please contact one of our team members at QDN:
Phone: 1300 363 783
Email: onthegrid@qdn.org.au
Project Partners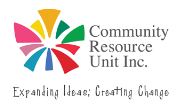 Funded by Department of Communities, Disability Services and Seniors