QDN e-Bulletin Update September 2021
A NOTE FROM DES
Des Ryan, Chairperson of the Board
I would like to thank everyone who has been involved in the development of our new website. True to our motto, 'nothing about us without us' the QDN website was co-designed and co-delivered by people with disability. The design was informed by targeted user research, customer journey mapping and user testing by people with disability and key stakeholders. We couldn't have delivered such a user-friendly, accessible and resource rich site without the input and support from our members, board, stakeholders, and consultants. I had the pleasure of launching the website with the Honourable Craig Crawford, Minister for Seniors, Disability Services and Minister for Aboriginal and Torres Strait Islander Partnerships at Parliament House in early September. Minister Crawford acknowledged the importance of Queenslanders with disability being able to access timely, reliable information and resources around a broad range of areas that impact upon their lives. Go to our website to see our vibrant state-wide network in action, informing and connecting with each other and working together to lead and influence change. To watch the QDN launch video head here.
Due to the ongoing covid situation and the heightened covid risk of attending a face-to-face meeting in Brisbane, the Board have resolved to defer the 2021 Annual General Meeting (AGM). The 2021 AGM will now be held on Saturday, 19 February 2022 when the risk of attending a face-to-face meeting in Brisbane is expected to lessen due to higher vaccination rates and a lowered likelihood of lockdown. We will keep members up to date in the e-bulletin and via email.
QDN recently held a covid conversation around vaccinations. Over 70 people participated in this conversation which has resulted in a summary report of issues, experiences, impacts and importantly recommendations. The key areas of focus were around vaccine access, priority phasing, vaccine hesitance, and communication with the public. We hope this conversation has provided some clarity to members and reduced barriers to accessing the vaccine. The summary report has been shared with Queensland Health, key-note speakers and Government and will inform systems response. You can read the full report here. We encourage members and supporters to stay updated with information, get tested if you have symptoms and get vaccinated if you can.
The Emerging Leaders program has a diverse group of 20 outstanding people with disability from across the state who come together to hear from leaders in the disability space and learn and practice together. I had the opportunity to speak at one of the recent workshops and spend some time with the leaders. It was great to see the importance and the power of peer leadership in action, making change happen by and for people with disability. I look forward to QDN continuing to grow and nurture this next generation of leaders. Click here to find out more about QDN's Emerging Leaders.
QDeNgage continues to develop as a consultancy service to inform businesses, organisations, and Governments on how to provide policy, services and infrastructure that is more inclusive and accessible for all Queenslanders. For members QDeNgage offers multiple opportunities for capacity building for individual consultants and the program. Engagements provide a forum for consultants to further develop their skills and capacity to be effective representatives and offer their unique perspective in a useful way across a variety of topics, forums, and sectors. To broaden and deepen our representation and capacity building activities, QDN is always looking for new consultants. If you are considering becoming a Consultant you can read more about QDeNgage here.
Thank you again to our members for continually sharing your knowledge, experiences, and opinions as this is critical in informing and influencing our work.
AN UPDATE FROM PAIGE
Paige Armstrong, Chief Executive Officer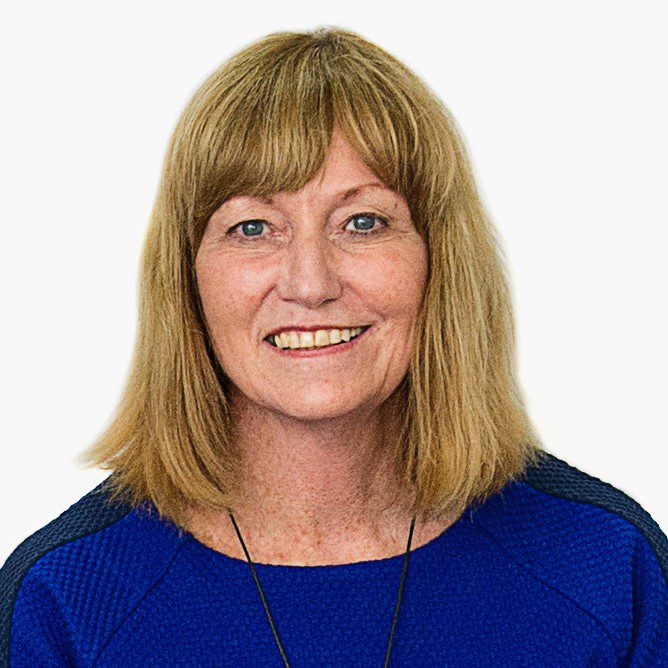 We have been continuing to ensure that members can access the information they need to get the facts about COVID-19 and vaccination roll-out. We know many QDN members have had some barriers to getting the COVID-19 vaccine or are not clear on where to go or who to talk to for information. There are an expanding range of places people can go to get vaccinated and more vaccine options. I encourage you to go to the Covid-19 Update on page 4 of this newsletter, where we provide several links which will give you options for ways you can book a vaccination. If you try these avenues and you are still having difficultly, please contact QDN on 1300 363 783.
Thank you to members who provided feedback into QDN's Social Isolation and Loneliness Consultation recently, held to inform a submission to Government on this very important topic. Your experiences and feedback have been captured as seven key actions which address this issue from the perspective of people with disability. In our submission QDN has recommended that a targeted strategy be developed and co-designed with people with disability to address social isolation and loneliness. You can read the submission here.
The work of QDN's Targeted Outreach team continues across Queensland. On Monday 6 September I joined with the Hon. Craig Crawford and Disability Services staff to launch the Targeted Outreach project in Ipswich, Somerset, Lockyer Valley, Scenic Rim, Logan, and Redlands. I would like to congratulate local community allies, Local Champions, and the project team for their dedicated work in supporting NDIS access for people with disability in these locations, in particular people experiencing additional challenges due to their life situations and/or cultural backgrounds.
The draft legislation of the new NDIS Act was released last week by the Department of Social Services (DSS) for a period of public feedback. Good news is that mandatory assessments are not part of the legislation. This is something QDN members and supporters campaigned strongly around in recent times, to ensure mandatory assessments were not part of the proposed legislative changes. The proposed legislation covers new Rules in regard to the Participant Service Guarantee and Plan Administration. The government is also proposing amending the existing Rules on Plan Management and Becoming a Participant. Consultations close on 7 October which allows a very short window for public consultation so I encourage members to provide feedback either directly to QDN or here.
It is great to see our peer support groups growing and some new groups starting in different communities around the state. QDN is excited to have a new group in Redcliffe and an on-line state-wide peer support group. This on-line group is a good way for people to connect who cannot make it to other support groups QDN operates. Click here to find out about our groups and locations.
QDN's peer leadership capacity continues to strengthen with the Disability Inclusive Disaster Risk Reduction (DIDRR) Peer Leaders informing others about disaster risks and preparedness steps, and connecting people with disability to emergency personnel, information, and resources. They are also leading person-centred emergency preparedness conversations at the individual and community level and influencing change toward disability inclusive emergency planning with local councils. This is ground-breaking work which is backed by a great Framework and Toolkit. I encourage members to listen to the peer leaders experiences and check out the toolkit here.
Lastly, can I encourage you to have a look at our new website. Making sure that Queenslanders with disability are empowered, active citizens is important to all our work and having access to information is an important part of this. You will find a broad range of information about our work and advocacy, member stories of influence, resources, and event information on our new website. I am proud of the way the website reflects our vibrant and active network.
I encourage you to keep connected with each other and get vaccinated if you can. Stay safe.
ANNUAL GENERAL MEETING – DATE CHANGE
Following a meeting with QDN's peer leaders and review by QDN's Board of Directors, the Board have made the decision to postpone the 2021 Annual General Meeting. The 2021 AGM will now be held on Saturday, 19 February 2022 when the risk of attending a face-to-face meeting in Brisbane is expected to lessen due to higher vaccination rates and a lowered likelihood of lockdown. We will keep members up to date in the e-bulletin and by email.
NEW QDN WEBSITE
In early September, the Hon. Craig Crawford MP, Minister for Seniors, Disability Services and Minister for Aboriginal and Torres Strait Islander Partnerships along with our Board Chairperson Des Ryan, launched QDN's new website at Parliament House.
At the launch Minister Crawford thanked QDN for their work and looks forward to continuing this important work with people with disability, the disability sector, and mainstream services to improve the social and economic wellbeing of Queenslanders with disability.
QDN Board chairperson, Des Ryan said "Making sure that Queenslanders with disability are empowered, active and citizens is important to all our work. An important part of this is having access to information. I am proud of QDN's work that is on our website. It covers a broad range of areas helping people get information, support, resources, and tools they need around NDIS, health, housing, transport, employment, human rights and more recently COVID-19, digital inclusion and disaster and emergency preparedness".
QDN's new website has been informed by targeted user research, customer journey mapping and user testing by people with disability and key stakeholders. It shows our vibrant state-wide network in action, informing and connecting with each other and working together to lead and influence change. Click here to go to the website.
Read the QDN Media release here.
Read Minister Crawford's media release here.
To watch the QDN launch video click here.
COVID UPDATE
Changes to COVID-19 restrictions for LGA's of Brisbane and Moreton Bay
From 28 September 2021 there are changes to COVID-19 restrictions after four cases of community transmission were detected in Queensland. Restrictions now apply to the Local Government Areas of Brisbane and Moreton Bay and the Gold Coast.
• You must wear a mask whenever you leave home and wear them indoors and when social distancing isn't possible in outdoor settings.
• Anyone who has been in those LGAs since 19 September cannot visit aged care, hospitals, disability accommodation and detention centres.
All Queenslanders are asked to check the contact tracing website and follow the health advice if you've been to any of the locations listed:
www.health.qld.gov.au/tracing
These measures are about keeping Queenslanders safe from the spread of COVID-19.
Vaccination Update
Everyone over 12 years of age can now receive COVID-19 vaccinations. The availability of appointments and both Pfizer and Moderna vaccines has opened up, with GP surgeries and pharmacies offering appointments and vaccination locations throughout the state, including walk ins.
Both the Commonwealth and Queensland Governments are strongly advising everyone who can to get vaccinated as the Delta strain is so contagious – if you want to have the vaccine we encourage you to use one of the following options:
There is a lot of information about COVID in the media and online. Government sources will be the most accurate and up to date. People with disability who need assistance booking a COVID-19 vaccine or need free, fact- checked information and advice about COVID-19 can contact the Commonwealth Government Disability Gateway on 1800 643 787 (8am to 8pm on weekdays). There is also information on their website here.
Queensland Health have information for people with disability about COVID here.
Mask wearing in South East Queensland has been extended for another two weeks but have eased slightly – you can now take your mask off once you sit down in public places without needing to wait for food or drink to arrive.
Covid Conversations
QDN and Health Consumers Queensland held the latest in the series of COVID Conversations on 26 August 2021. This webinar focused on vaccinations. As we know there are many QDN members and Queenslanders with disability having a challenging time getting the COVID-19 vaccine. We heard directly from disability advocates with recent personal experience of vaccination, and experts from Queensland Health and the Brisbane North Primary Health Network (BNPHN) on the current plan across hospitals, hubs, GP surgeries and pharmacies. Speakers were:
Willie Prince – Disability Advocate and founding member of Aboriginal and Torres Strait Islander Disability Network Queensland (ATSIDNQ)
Jane Geltch – Family member and disability advocate
Lisa Nissen—COVID-19 Vaccination Taskforce, Queensland Health
Carissa Griffiths – Strategic Policy and Legislation, Queensland Health
Paul Martin – Brisbane North Primary Health Network (PHN)
Forum participants discussed the key issues, experiences and impacts around access, vaccine hesitance, priority phasing of the vaccines, and the ongoing need for clear communication and engagement with people with disability on this vital issue. A summary of recommendations and actions has been provided to Queensland Health and BNPHN and is available here.
CAMPAIGNS
Building better Homes
Thanks to the hard work of supporters of this campaign Queensland has already agreed to implement the new National Construction Code. You can email the Minister for Housing and Public Works and let them know how happy you are about them supporting accessible housing for all Australians. Click here.
HAVE YOUR SAY – CONSULTATIONS
NDIS Act rules
Implementing the recommendations of the 2019 NDIS Act review involves changes to the NDIS Act and some NDIS Rules. The majority of the 2019 review recommendations will be implemented through changes to the existing NDIS Rules, or creation of new NDIS Rules.
The Government is proposing to:
DSS Online Info Sessions on changes to the NDIS Legislation
The Department of Social Services (DSS) is responsible for telling people about the changes to the NDIS Act and Rules. They are also responsible for collecting everyone's feedback, then making changes to it before it goes to Parliament. DSS are holding online info sessions on Microsoft Teams next week. For more information and to register head here. Consultations close on 7 October 2021. QDN is putting in a submission and if you have any feedback, please email qdn@qdn.org.au. Click here to read more.
Social isolation and Loneliness in Queensland
On 27 May 2021, the Legislative Assembly agreed to a motion that the Community Support and Services Committee inquire into and report on social isolation and loneliness in Queensland (the Inquiry). There are public hearings being held in regional locations from Tuesday 28 September to 30 September. For more information you can click here.
Thank you to all the QDN members who provided feedback and response to inform our submission. Ensuring our whole community is more connected, has the right supports in place and is socially included in important to everyone. We look forward to continuing to work with the Queensland Government to ensure people with disability are more socially included and experience less social isolation and loneliness. You can read QDN's submission here.
The committee is required to report to the Legislative Assembly by Monday 6 December 2021.
Queensland Women's Strategy
Our CEO, Paige Armstrong, is on the committee for the Queensland Women's Strategy. The Queensland Women's Strategy provides a framework for government, the private sector, and the wider Queensland community.
The Queensland Government is committed to:
gender equality across all Queensland communities
promoting and protecting women's rights, interests and wellbeing,
recognising and celebrating the achievements of women and girls, and
ensuring women's full social and economic participation in society.
The Queensland Women's Strategy 2016-21 (the strategy) outlines the Queensland Government's vision for women and girls, with an emphasis on gender equality and related issues across participation and leadership, economic security, safety, and health and wellbeing.
QDN are asking members for their participation to this submission to help build the vision for a gender equal future and how government agencies, industry and the community can collaborate to achieve gender equality. You can provide your feedback to this via this link to the survey here or by emailing qdn@qdn.org.au by 5 October.
POLICY WORK
Person-Centred Emergency Preparedness Toolkit
QDN has been working with the University of Sydney and the Queensland Government on these practical tools and information to help you think through how to make a plan for your own individual needs and situation during COVID-19.
This individual COVID-19 planning tool will assist you to plan for two situations that you might have to face during this COVID-19 pandemic. They might be:
staying at home for a long period of time
getting help if you or someone who supports you gets COVID-19 symptoms
Click below to watch a video of Peter Tully explaining the Capability Wheel Resource and explaining the importance of starting the conversation about your plan. To read more about the Person-Centred Emergency Preparedness Toolkit head here.
POLICY UPDATES
Disability Royal Commission
Legislation passed in Australian parliament recently to protect confidential information provided to a Royal Commission beyond the life of the Royal Commission. Read the Royal Commissions media release here.
The Fourth Progress Summary Report that outlines the work carried out by the Royal Commission up until June this year, is now available. Find the report here.
A new report released by the Royal Commission provides a 'rapid evidence review' of 168 peer reviewed papers on abuse of people with disability from Australia, NZ, the UK and Canada. The authors found the literature overwhelmingly focuses on individual people with disability and associated characteristics, rather than looking at system and perpetrator features.
There are several ways you can get involved and stay up to date with the work of the Disability Royal Commission. They publish a fortnightly eNewsletter Connect, and provide information about their activities via social media channels and media announcements. For more information click here.
Voluntary Assisted Dying (VAD)
Voluntary assisted dying bill has been passed by Queensland Parliament on 16 September 2021 at the recent sitting. For more information click here.
Women's Safety
The Women's Safety Summit represents an opportunity for all governments and decision makers to listen to victim-survivors and their advocates. You can read more here. Hon Kay Patterson, Age Discrimination Commissioner at Australian Human Rights Commission recently spoke at the Women's Safety Summit on issues of elder abuse, age discrimination in the workplace and older women at risk of homelessness and how these impact on women's safety and security.
Domestic and Family Violence
New resources are available to support women with disability experiencing domestic and family violence. The Palaszczuk Government has launched a new range of information and awareness resources for women with disability who may be experiencing domestic and family violence. For more information click here.
Health
A new landmark Resolution EB148.R6 "The highest attainable standard of health for persons with disabilities" was adopted by the 74th World Health Assembly. The resolution aims to make the health sector more inclusive by tackling the significant barriers many persons with disabilities face when they try to access health services. Click here to read more.
The Australian Commission on Safety and Quality in Health Care (ACSQHC)
The Australian Commission on Safety and Quality in Health Care (ACSQHC) has released a final draft of their National Safety and Quality Primary and Community Healthcare Standards. The Standards aim to protect the public from harm and improve the quality of health care delivered by describing a nationally consistent framework, which all primary and community healthcare services can apply when delivering health care. For more information click here.
National Roadmap for Improving the Health of People with Intellectual Disability
QDN has been working with partners in Queensland and nationally over the past decade which brought together people with intellectual disabilities and their families, professors, clinicians, advocates, and decision makers to understand how the healthcare of people with intellectual disability can be improved. QDN supported the national campaign "Our Health Counts – End Deadly Disability Discrimination' launched in 2019 led by Council for Intellectual Disability.
We are pleased with the outcome of this work, with the recent launch of the National Roadmap for Improving the Health of People with Intellectual Disability by Minister for Health and Aged Care, the Hon Greg Hunt MP. Click here to read more.
National Disability Policy
The Australian Government Department of Social Services (DSS) contracted researchers at the University of New South Wales to develop guidelines for supported decision-making. Everyone has the right to make decisions. Many people look to others for support to help make decisions. This may include assistance in understanding the choices available, understanding the impact of those choices, and helping implement those choices. Read more here.
Human Rights and Advocacy
Human Rights Commission is holding 90 minutes sessions on 'Human Rights in mental health'. The webinar is specifically for people working in mental health or for mental health advocates. The next webinar is on 15 October, register here.
Human Rights Commission
Disability Discrimination Commissioner Dr Ben Gauntlett has launched IncludeAbility.gov.au, a new website designed to promote meaningful employment opportunities for Australians with disability. Read more here.
CID's Advocacy
Council of Intellectual Disability (CID) have been advocating for a better world for people with intellectual disability for 60 years and have gathered many learnings along the way. They make sure that people with intellectual disability are at the centre of their advocacy. To learn more about how CID do advocacy head here.
Digital Inclusion
New research has been released by the eSafety Commissioner (eSafety) that reveals an increased risk of technology-facilitated abuse experienced by women living with intellectual or cognitive disability, prompting the national online safety regulator to create a range of resources to help disability support workers to identify and address such abuse. Read more here.
e-Scooter
After receiving a range of reports from members raising concerns about the impact of e-scooters and the way they are used, QDN held an on-line forum in August around e-Scooters.
Presenters at the forum were from the Brisbane City Council, Jane Britt from Blind Citizens Australia, and QDN member Elisha Matthews. The summary report will be released soon. We look forward to continuing to work with councils and government.
QDENGAGE UPDATE
QDeNgage have current projects that range from working with Government and non-government organisations, Councils, Peak bodies, and businesses. For the people with disability who are involved, this involves sharing experiences and advice that helps to guide the policies, services and infrastructure that is inclusive for all Queenslanders.
Our current consultations will shape the future of public transport, health services and services within the domestic violence services that we all use. In September, there were 8 active projects, providing 72 opportunities for people with disability to inform an inclusive Queensland.
Key projects include:
Smart Ticketing
Smart Ticketing is a partnership between Translink and Cubic Transportation Systems to deliver a new ticketing system for Queensland. QDeNgage are associated with this partnership to provide an opportunity for PWD to provide feedback about the usability of the design of the ticketing infrastructure. In September we saw a group of 28 people with disability participate in consumer engagement regarding On Board Bus Validators. 4 buses were set up with different configurations for people to test. The feedback is currently being assessed to inform the future design of bus ticketing in Queensland. For more information click here.
CheckUp Health project
CheckUP is collaborating with QDeNgage on the development of digital learning tool in the form of an App. This collaboration is aiming to hear from people with disability about their experiences of engaging with mainstream health services. This may be GP's, nurses, pharmacists, physiotherapists, dentists or medical imaging services. The project is aiming to stimulate and encourage practice change in the delivery of mainstream health services in regional, rural and remote Queensland. 6 people with disability provided information about their previous experiences engaging with health services.
Work Up, WWild and QDeNgage partnership
The "Working well with Women with Disabilities" project is to create 5 online workshops for workers in the Domestic & Family Violence sector, Sexual Violence sector and women's health workers. The goal is to help these workers better understand the experiences of women with disabilities, and to learn how to be better workers for people with disability. 6 women with disability who are domestic violence survivors are involved through co-designing the workshop content and co-facilitating the workshop series. In September the group co-designed the workshop material and completed the first workshop.
To find out more about the current projects, recommend future projects or to get involved click here.
PROJECT WORK
Emerging Leaders update
The Emerging Leaders held their sixth online workshop on Wednesday 22 September 2021 with Karin Swift, Disability and Gender activist facilitating a discussion with guest speakers Betty Taylor, Chief Executive Officer, Red Rose Foundation and Karni Liddell Disability and Diversity Specialist exploring the topic of Leading for change: domestic & family violence and child abuse. The speakers shared their experience in this area and ways to influence change such as people become change makers when we listen and recognising issues that are bigger than us and find out what you are passionate about, find your WHY! and do your research. It is important to find allies and a core team of friends who share your passion. Most importantly, try not to be drawn into the negativity of others and be grateful for opportunities to make a difference.
QDN would like to thank all the speakers for their time and willingness to share their experience and knowledge to support the Emerging Leaders on their leadership journey. The last online workshop for the Emerging Leaders will be on 19 October 2021. Click here to read more.
Meet Angela Kalantzis and Martin Broad– QDN Emerging Leaders
Angela has a passion for supporting people with disability who slip through the support service gap. When she had her accident several years ago which left her with a brain injury, Angela reflects that she felt she was released from hospital way to soon. The day after her accident Angela was sent home without the option to go into the brain injury rehabilitation unit or information on other support networks.
Angela has turned this experience into a positive and has created a charity called The Brain Injury Community. The vision of the charity is to close the gap between getting an acquired brain injury and being connected to supports that can help people live an inclusive and full life.
Angela met Martin Broad at QDN's Emerging Leaders program workshop in March this year. Angela and Martin both applied to be part of QDN's first ever Emerging Leader program. The program is a place where 20 emerging leaders with disability from across Queensland come together regularly to develop leadership skills, connect, lead and influence change in their own lives and in their communities.
Martin also has an acquired brain injury which results in short term memory loss. Martin applied to become an emerging leader as he wanted to develop his skills to become a public speaker.
Through meeting at the first Emerging Leaders workshop Angela and Martin began talking about how they could work together around their common interests of promoting awareness of acquired brain injuries. Angela has now visited Martin who lives outside of Emerald to help him undertake public speaking engagements where he can share his story, speak about having a brain injury, raise awareness of the risks of alcohol with young people, and encourage people to stop and think about what they might say to someone or how they might treat someone.
Martin wants to do more and keep sharing his story. With the leadership capacity he is building through the Emerging Leaders program and the support of Angela and The Brain Injury Community, Martin is on his journey to living the fulfilling life that he wants, in a community where he feels included and valued.
The Emerging Leaders meet online every month to hear from guest speakers and learn about leadership theory to support their leadership journey.
Peer Leadership Framework
QDN has a long history of leadership by and for people with disability. As part of building upon this work over the past two decades, QDN is working to develop a Peer Leadership Framework. QDN's Board of Directors have initiated this work and established a working group of the Board to progress this work. QDN held a forum on Monday 30 August, with invitation our existing state-wide network of 70 peer leaders to talk about our leadership, the draft document and seek input.
This is a significant piece of work which acknowledges the leadership of Queenslanders with disability and the import step of documenting our framework, vision, approach, and leadership in action
We look forward to sharing more about the Peer Leadership Framework as it develops and is finalised. Read more here.
Peer Support Groups
QDN's new online peer support group – connecting people all over Queensland
On Tuesday 14 September the first meeting of the state-wide online peer support group for people with disability using Zoom. The group provides people with disability with another option to be part of a peer support group and an opportunity to connect with new people with disability from all over the state.
Members joined the meeting from all over Queensland from Mission Beach to Toowoomba. The group had a great chat getting to know each other and planning for future meetings. One member said that the meeting will give her something to look forward to each month.
The group will meet on a Monday monthly. For more information about this new online group contact QDN on 1300 363 783 or email peersupport@qdn.org.au
Rockhampton Beach Day Out
QDN is working with our peer support groups to help people with disability to get ready for an emergency or disaster by making a plan. On Friday QDN joined the Council, LAC and Emergency Services for Rockhampton's Beach Day Out to talk about QDN's Peer Support Groups and the importance of making a plan for an emergency or disaster. It was great to see QDN's Emerging Leader Morgan Stevenson and Rocky local taking on the role of Master of Ceremony for the Beach Day out. Congratulations Morgan
In Rockhampton QDN will be working with Wellways to hold an emergency and disaster planning workshop on 28 November for people with disability and their conversation partners.
For more information about Peer Support Groups and these upcoming emergency preparedness meetings please email peersupport@qdn.org.au or phone 1300 363 783.

Gympie Peer Support Group – Getting Ready for an emergency or disaster
The Gympie Peer Support Group will be running a workshop for people with disability and their conversation partners to learn more about making a plan for an emergency or disaster on Friday 8 October 2021.
The group have invited guest speakers, Gympie Mayor, Glen Hardwick and Peter Harkin, Queensland Fire and Emergency Service, who will be talking about what a disaster and emergency looks like in the Gympie area and how the Council and emergency services support people in the community during an emergency or disaster.
QDN will be talking with people with disability about how they can make their own plan so they can get prepared for an emergency or disaster.
People with disability and their conversation partners are welcome to come along to this meeting to learn more about planning for an emergency or disaster.
Next meeting details:
When: Friday 8 October 2021
Time: 9.30am – 11.30am
Where: Gympie Community Place, 18 Excelsior Rd, Gympie QLD 4570
To find out more or to RSVP contact QDN peersupport@qdn.org.au / 1300 363 783
New Redcliffe Peer Support Group bringing people with disability together
QDN have started a new Peer Support Group for people with disability in Redcliffe. The group held their first meeting in August 2021 and are now meeting monthly. The first meeting had 8 members come along to discuss future topics, activities and priorities of the group.
At the second meeting the group invited Dr Anna Brischetto, Infectious Diseases Physician and Microbiologist, from the Redcliffe Hospital for a COVID conversation on the different vaccinations and the importance of getting vaccinated.
For the next meeting the group will have a focus on Mental Health Week. At this meeting the group will talk about mindfulness and good mental health while enjoying a BBQ and the stunning scenery of Redcliffe foreshore.
Date: Friday 8 October
Time: 11am-1pm
Venue: Rotary Park, Redcliffe
For more information about the Redcliffe Peer Support Group please email peersuport@qdn.org.au or call 1300 363 783
Toowoomba Peer Support Group - everybody has a story to tell
In August published author Stacy Nottle attended the face-to-face Toowoomba Peer Support Group meeting. Stacy Nottle is a Toowoomba woman who wrote two books, the non-fiction book Breastless and the fiction book After the Flood. Stacy spoke to the group about what it is like to be an author, how she goes about writing a book as well as writing techniques and other local authors and books.
The group really enjoyed this topic and started talking about telling their own stories. Wanting to explore this topic more the group invited Stacy back to their meeting in September 2021.
At the September meeting Stacy worked with members around telling and writing their own story. She challenged the group to write their own book – a challenge the group has accepted. The group are now planning on writing a book of 18 stories from each of the group members which they plan to publish next year. QDN is super excited to read the book!
Disability Inclusive Disaster Planning – Get Ready, Plan Ahead project on the Gold Coast
QDN is looking for people with disability on the Gold Coast who want to learn more about making their own plan for an emergency or disaster.
About the workshops
The workshops are for people with disability and their conversation partners (family members, support workers, carers, friends). QDN will be running two peer led free workshops in three locations on the Gold Coast to start talking about getting ready and planning ahead for an emergency or disaster. Over the two workshops we will be working through the four steps of the Person-Centred Emergency Preparedness Workbook in a fun and interactive way that is accessible to people with disability. More information is available on the flyer attached.
There are two workshops that you will need to attend to cover all the steps to start getting ready and make a plan. We will hold the same two workshops in three locations across the Gold Coast. The dates for the first and second half day workshops are below including the link to register. These workshops will be catered so please provide any dietary requirements when you register.
Workshop 1 & 2: Mermaid Beach - Gold Coast: https://www.eventbrite.com.au/e/167546382741
Tuesday 19th of October 11:30am – 3:30pm
Tuesday the 16th of November 11:30am – 3:30pm
Workshop 1 & 2: Southport - Gold Coast: https://www.eventbrite.com.au/e/169546226327
Wednesday the 20th Of October 9am – 1pm
Wednesday the 17th of November 9am – 1pm
Workshop 1 & 2: Upper Coomera - Gold Coast: https://www.eventbrite.com.au/e/169546266447
Thursday the 21st of October 12:30pm – 4:30pm
Thursday the 18th of November 12:30pm – 4:30pm
For providers this is a great opportunity to work with your members and help support your organisation to get prepared for:
Your organisational level planning to know the needs, gaps and support for your participants for business continuity during an emergency of disaster
The new NDIS Quality and Safeguards Commission practice standard on emergency and disaster management, National Roadmap for Health and Intellectual Disability and National Standards for Disability Services.
For more information or to register for the workshops contact QDN at peersupport@qdn.org.au or phone 1300 363 783. Click here to read more.
Targeted Outreach Project
Targeted Outreach Project continues to rollout across new regions
QDN has been working with the Assessment and Referral Team (ART) on the Targeted Outreach Project to support more Queenslanders with disability to get on the NDIS. On Monday 6 September the Hon. Craig Crawford, Minister for Seniors, Disability Services and Minister for Aboriginal and Torres Strait Islander Partnerships launched the project in Ipswich, Somerset, Lockyer Valley, Scenic Rim, Logan, and Redlands.
The Targeted Outreach Project supports people with disability who are yet to apply for the NDIS, particularly those who experience a range of additional barriers to access, such as homelessness, Aboriginal and/or Torres Strait Islander people, culturally and linguistically diverse, those interacting with the justice system and with psychosocial disability.
Our teams are across the areas of Cairns, Mackay and Mount Isa and the broader North Queensland region and will be moving into Brisbane and Gold Coast later in the year.
QDN and our project partners QCOSS and ADA Australia are continuing to help more eligible Queenslanders with disability join the NDIS and experience the benefits of the scheme through the Targeted Outreach Project. This project is helping people with disability to:
understand how the NDIS can provide access to the supports they need
access free and practical individual support to apply for and access the NDIS through dedicated regional Assessment and Referral (ART) teams
The project has referred over 660 people for support with 214 with current plans in place from QDN support.
For more information: If you have any questions, please contact the Targeted Outreach Team at targetedoutreach@qdn.org.au or call 1300 363 783. Click here to read more.
Mater Research
Enhancing Access to Services for Your Health (EASY-Health)
QDN is partnering with Mater Research on the EASY-Health project. The research pilot program works with people with intellectual disability, their carers, and health service staff to understand and enhance their experience in the healthcare setting.
The researchers from the Mater Intellectual Disability and Autism Service (MIDAS), in collaboration with QDN, are developing a new education and training program for doctors, nurses and allied health workers, and are calling for people who are on the autism spectrum or who have intellectual disabilities to help co-design the framework.
The first participants in study are from the Endeavour Foundation's Learning and Lifestyle Centre in Toowoomba. The project is looking for more participants to join the study at its Brisbane and Wide Bay sites.
The study will listen to the experiences of people with intellectual disabilities, those on the autism spectrum and their supporters to help us understand the problem, so Mater Research can design and deliver training solutions and then evaluate the programs at our pilot sites.
FROM OUR FRIENDS
New guide to support people with disability to participate in research
We have created a guide to participation in research for people with a disability. This includes helpful hints, things to think about and questions to ask researchers. It aims to help people with a disability make a more informed decision on whether or not to take part in research, as well as be more empowered throughout the research process. You can go to the guide here.
The information in this booklet is informed by the community it aims to help; it is based on the attitudes and experiences of people with a disability.
Disability Services
Combined application for a blue card and NDIS check
You can combine your Bluecard and NDIS Check card. Combined applications are made through Disability Services. Disability Services will process your disability worker screening application and advise you of the outcome. You can read more information here about processing time frames or the worker screening check.
Changed your name?
If you recently changed your name with the Department of Transport and Main Roads (TMR), your blue card will also need to be updated. If your blue card was issued prior to 31 August 2020, the name on your blue card may not match your TMR product - if this is the case, you will need to visit your local TMR office before you update your name with us. If you need help, you can watch a how-to video to update your name.
Inclusion Access award
QDN member Josh Marshall and his colleagues at Inclusion Access have are humbled to be able to share the news of recent recognition at the Toowoomba Business Disability Awards. Inclusion Access feels very honoured to be the 2021 winner of the Innovation and Access Award! This is the culmination of a team effort by Directors (including former Director Elizabeth Schneidewin). Congratulations to Josh Marshall, Kim Stokes and Mick Bampton-hore for their outstanding commitment to this not-for-profit organisation and all of the support team behind the scenes!
EVENTS
QDN Events
Check out our Events Calendar here.
Arts
Australia's premier performing arts and disability-led festival is happening in September. Undercover Artist Festival headlines artists with disability across four incredible days of theatre, dance, comedy, circus, music, cabaret, poetry and more. Promising bold, daring, and iconic shows from national and local artists, Undercover Artist Festival is a must this September. Click here to read more.