Getting on the NDIS grid
Check out the new release video showcasing the Getting on the NDIS Grid Project.
About Getting on the NDIS Grid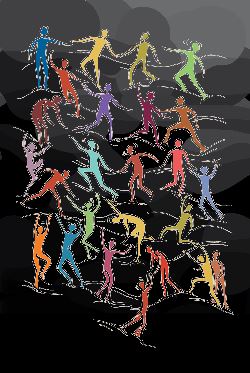 Queenslanders with Disability Network (QDN) and a group of organisations are working together on the Getting on the NDIS Grid Project.
This project is working with people under 65 who may experience additional challenges engaging with the National Disability Insurance Scheme (NDIS), and the organisations who work with them to:
find out about the NDIS,
see if the NDIS is for them,
think about how the NDIS can help them meet their needs, and
know how to apply to the NDIS.
Who was this project for?
In Queensland 50% of the 90,000 NDIS participants are people getting support for the first time, including people who currently do not receive disability support services.
This project worked with over 3500 people with disability and the workers who support them who are :
transient, living in supported accommodation, living in caravan parks and/or experiencing housing challenges;
homeless, or at risk of homelessness;
exiting the child safety, criminal justice and juvenile justice systems; and
from lesbian, gay, bisexual, transsexual, queer, intersex and asexual communities (LGBTQIA).
How the project supported people with disability
The project worked with people in  small group conversations and fun and interactive ways to learn about the NDIS, what's in it for them and tips and resources on how they can prepare for and access the scheme.
How the project supported organisations
We worked with organisations to design appropriate activities to suit your communities/target group and staff/volunteers.
This included :
Providing information sessions to help your staff and volunteers understand the NDIA, the positive changes it can make in people's lives and some of the benefits of the scheme to front line workers; and
Providing tools and practical information about the key steps to help people with disability check eligibility, gather the right information, make an access request and start thinking about the support they require.
Peer Leadership
Like all QDN projects, this project was  built upon a peer leadership model. QDN and our project partners believe it is important to ensure people with lived experience are part of designing the work of the project, talking to others to help them learn about the NDIS and finding creative and fun ways to get the message across.
What is the National Disability Insurance Scheme (NDIS)?
The NDIS is a new way for people with disability under the age of 65 to get the support they need to manage day-to-day living and to socially or economically participate in their community. This means:
Social participation is about making friends and getting around in the community.
Economic participation is about working, volunteering or studying.
With the start of the NDIS, many people will get funding and support for the first time; others will get funding that better supports what they need to live an ordinary life.
It is a national scheme, so it will be the same for people all over Australia;
It is designed to give people more choice and control about who, where, when and how supports are provided; and
It doesn't affect Centrelink income or pensions.
How does the NDIS support people?
The NDIS will provide support that is both Reasonable and Necessary
Reasonable means something that is fair.
Necessary is something you must have.
The NDIS can help with things like:
Day to day living support;
Getting around in the home;
Support to access the community such as social, study, sporting or other interests;
Learning new things and new skills;
Assistive technologies; or
Support you need to live in your home.
It is about the supports you need because of your disability.
The NDIS does not replace the supports people already get from mainstream services like doctors, teachers, and housing. It does not pay for everyday living costs that you would pay for yourself like food, electricity, rent or medication.
The NDIS will start in areas of Brisbane, Gold Coast, Logan, Redlands, Fraser Coast and Burnett from 1 July 2018, and Moreton Bay and Sunshine Coast from 1 January 2019. A person may meet the access requirements to become a participant of the NDIS up to six months prior to the start date in their area.
Am I eligible?
To be Eligible for the NDIS a person needs to be:
Under 65;
An Australian citizen, Permanent Resident or hold of a special class visa; and
Have a disability which has a significant impact on your ability to participate in everyday activities and will be with you for your entire life.
What does this mean?
If you need help in any of the following six areas, you may be eligible for the NDIS. Eligibility can only be determined by the NDIS. 
Getting around your home or community.
Talking and communicating with others.
Relationship with friends, family and people you don't know.
Learning new things.
Looking after yourself and personal care.
Doing things day to day, and making own decisions and choices.
If you identified that you need support in any of the above areas you may be eligible for the NDIS. Writing down information about areas where you need support will be useful for any planning conversations you have with the National Disability Insurance Agency (NDIA). The Grid team have resources to assist with this, please contact us and we can give you more information.
Links and resources
NDIS related resources
For a range of information and how to access the scheme, visit the NDIS website here.
WORKBOOK
Read the Getting on the NDIS Grid workbook here.
Videos
Participant stories
For stories and inspiration about how the NDIS is supporting people with disabilities to reach their goals and aspirations, you can watch a number of stories from participants on the NDIS YouTube channel here.
Permanent and Significant Disability and Reasonable and Necessary Supports
Find out more about our Getting on the NDIS Grid partners by visiting their websites:
Community Living Association (CLA)
Queensland Council of Social Service (QCOSS)
Mental illness, Psychosocial disability and the NDIS
The NDIS is a new way of providing supports to people with disability, including those who experience psychosocial disability. Psychosocial disability relates to the impacts of mental illness on a person's ability to participate or function in everyday life.
Many people with mental illness and psychosocial disability may not be aware that the NDIS may be for them. The following resources may help you to learn more about the NDIS and psychosocial disability.
reimagine.today
The reimagine website is a new online resource to assist people living with mental illness and those who support them to navigate the NDIS. You can visit their website here.
Project Partners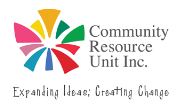 Funded by Department of Communities, Disability Services and Seniors